Who are the host families?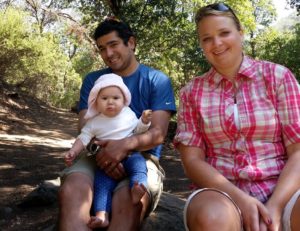 Our host families live in different parts of Chile. However, the majority of these families reside in Santiago. Some of them are Chilean families, others are bi-national families, and some of them are families of expats living in Chile. In some cases, Au-Pairs can benefit from having a host mother and father from different countries, so they are able to practice two foreign languages at once!
Often families live a little outside the city center in houses with garden, pools and more space for the children to play and away from Santiago busyness. You will often be dependent on public transportation to reach the city center where perhaps you would more likely meet friends. It might also be the case that another Au-Pair is working with another family living close to you, so you can meet somewhere close.
Our families are very different, some have just one child, while others might have 3 or 4. The children's age can vary from newborns until 14 years old. There can also be single parents looking for the help of an Au-Pair. Thus, we have diverse family profiles who search for a foreign Au-Pair. One thing they all have in common is the interest to welcome an Au-Pair into their homes and curiosity to learn about you and your culture, country and language.
In order to find the right host family for you, it is important that you think about what you want. How old do you want the children to be? How many kids should the family have? Is it important to you that your mother tongue will be spoken? Or do you prefer to be placed in a family who does not speak your mother tongue? Would it be okay with you if the family has pets? All these are questions should be considered before applying; your expectations and ideas should also be indicated in the application document that you sent to Chile Inside.
More information on how the application process for an Au-Pair program works, can be found here. (link)