Hi Au Pairs!
Today is the day! There will be a solar eclipse in Chile, total in the "Small North" and partially in the rest of the country.
So, for all of you who are at home in charge of children and do not have the special ecplise sun glasses, here´s a last minute, fun and safe way to watch the eclipse with children:
Una manera diferente , segura y entretenida de ver el eclipse con los niñosTambien en instagram https://www.instagram.com/tv/BzZcPq1nrAq/?igshid=142fgwbxg8rp9

Gepostet von Pablo Altschwager am Montag, 1. Juli 2019
When to be prepared? Look here, depending on where you are: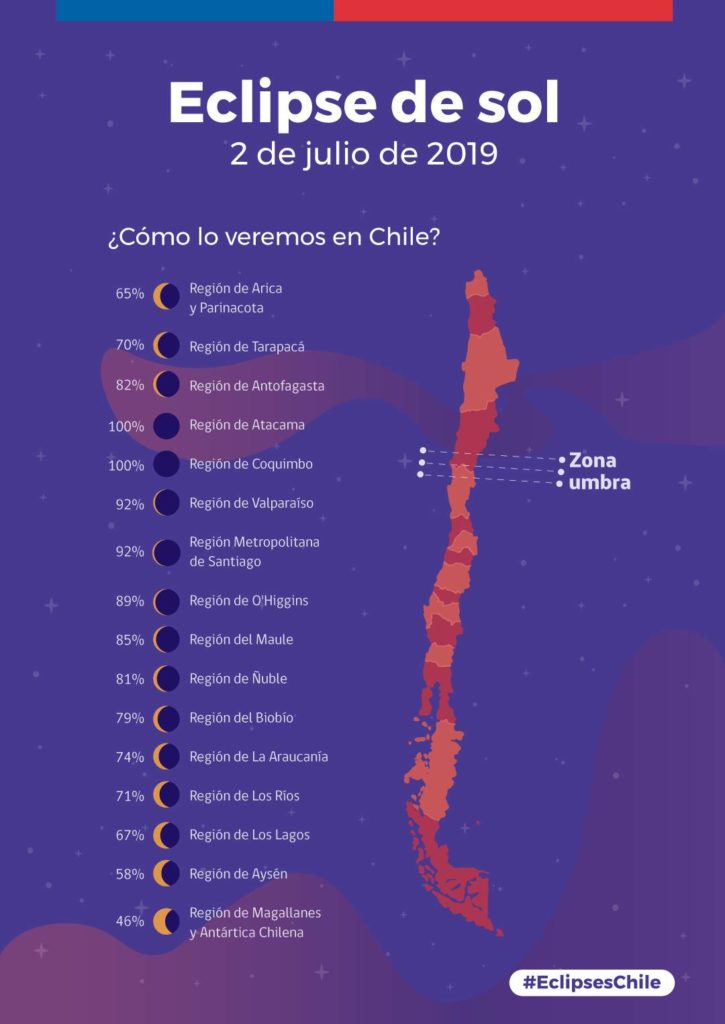 The whole Chile Inside team wishes you a great day!