Have you ever been an Au-Pair or are you considering visiting a foreign countriy as one? No matter if you are already a veteran in childcare or you just started planning your journey as an Au-Pair, this job is full of excitement, fun and unforgettable experiences! For the little lumps of sweetness, you will take care of there are many free time activities. Be it a calm evening when their parents are on a date or a regular working day – the children want to have fun, just like you. So, think of a nice activity for them and get inspired by our tips! As winter is coming in the Southern Hemisphere, we thought of some nice things to do with the little rascals.
Handcrafts: The shops in Chile are suited for handcraft fans. Try out the big supermarkets, they have most common utensils and are often cheaper than the specialized little shops. Some of the big supermarkets import many foreign goods so you might have a chance to get the items you are used to from your home country. The advantage of the smaller Papelerias is that they also have more specialized articles like textile colors and permanent markers in all colors. If you are looking for inspiration for handcraft and DIY projects, use webpages like Pinterest where they have lots of creative ideas and tutorials for small money. How about making a garland for the next family BBQ or a cool decoration for the children´s room? No matter whether you prefer folding colorful paper, modeling clay, painting white cups and plates with sharpies or making plaster masks, there are plenty of possibilities!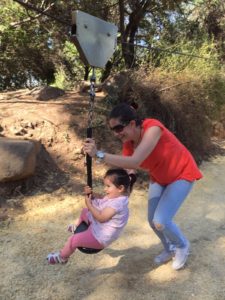 Games: Apart from Hide and Seek and Tag there are various nice games for kids. Why not make up your own game? Depending on the age of the children, you can cut out your own Memory game or create your own Sorry! table game with special characters like pirates, indigenous tribes, the kid´s favorite animated characters or family member´s photography. A great game for older children in groups is Mafia, one of the games that interestingly exist all around the globe but with different names, e.g. Werewolf or City of Palermo. Older children might also appreciate educational games. How about them challenging their parents to a quiz? We recommend you let the children explain some Chilean games to you as they will probably also enjoy playing games they already know and you will benefit by learning about Chilean culture.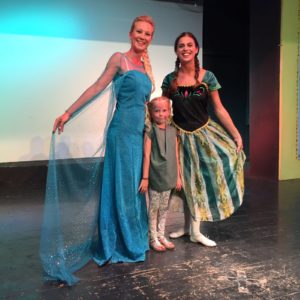 Excursions: Though the weather can get rather wet and cold in winter, equipped with the right (warm) clothes, walks and little trips will be a pleasure anyway. While Santiago usually is not that cold, in the South and in the mountains it usually snows. If the weather is not fit for more than a short walk, check out the events in the surroundings of your home. There are various events that will keep your little friends happy through the winter, organized e.g. by theaters and museums. Maybe your guest family children are in the mood for arranging their own event for their friends. Do they already know what a tactile path is? It is a path where you walk on different materials and try to puzzle out what they are using only your feet. Or the same game for your hands, where you reach with your hand into prepared boxes with different objects or materials and have to guess? Another similar fun game is the sniffing game, just fill little bottles with spices or natural material and let them riddle what it could be.
Cultural exchange: Probably you can find videos of your favorite TV show back when you were a kid yourself. Do some research and try to find it in Spanish or, in case you are supposed to teach the children a foreign language, carefully choose those that use simple vocabulary. The smallest ones will be happy with episodes of the Little Mole or other mute series. Another way to learn about different cultures is cooking. Choose simple recipes for the children so they can cook themselves. Are there similarities between the child cuisine of Chile and your home country? Why not make some semolina porridge with sweet cocoa, some pancakes, cupcakes or homemade muffins? Can you combine dishes from your home country with typical Chilean ingredients like manjar? Try it out and enjoy the cultural exchange!