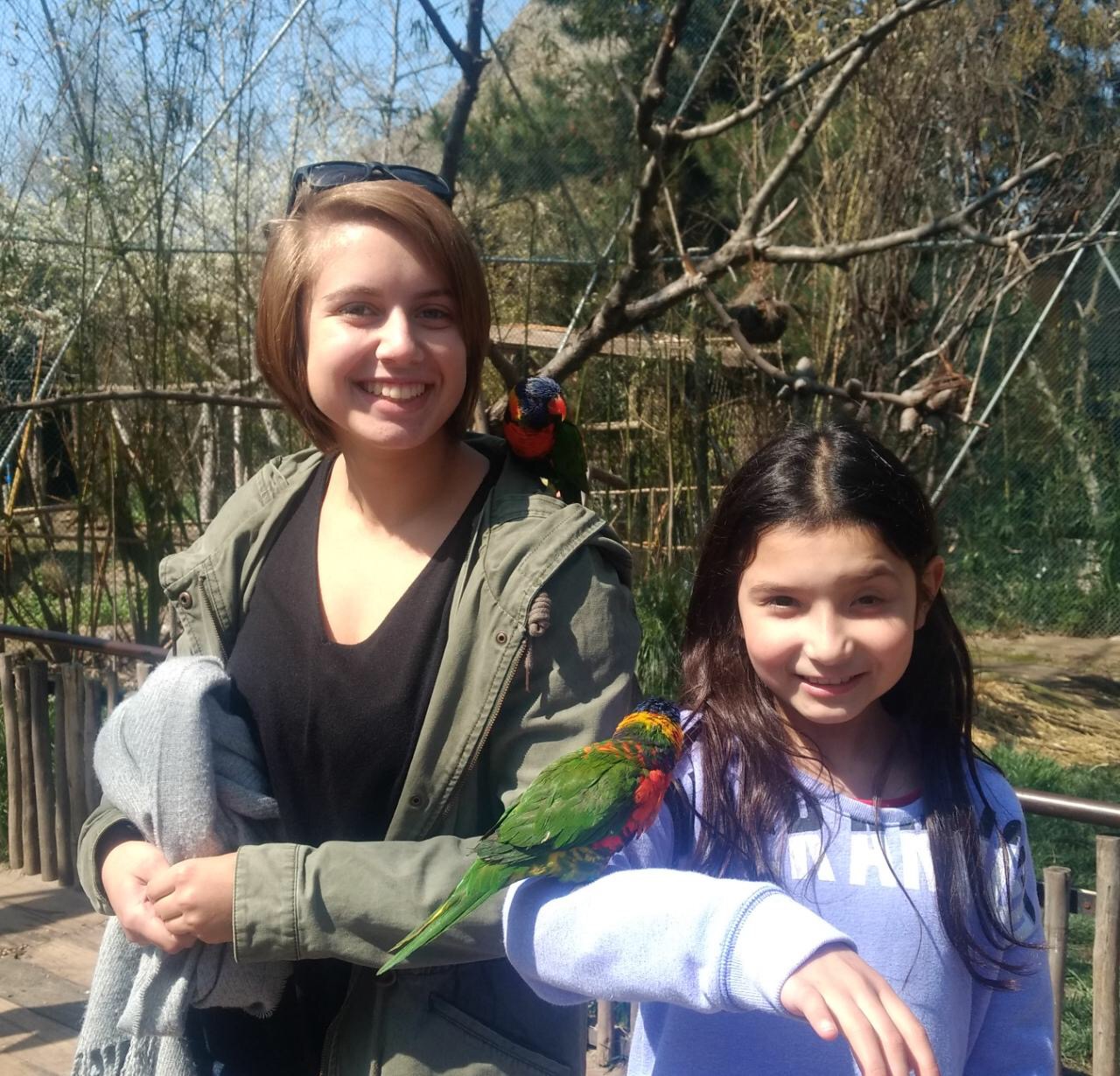 Here are some ideas of what you can do with the kids while you work as an Au Pair in Chile. If you are an Au Pair, you might also be in charge of entertaining your host children in their free time. Some days you might want to do something special with them, to change things up a little bit from the daily routine and your host parents might even expect you to be creative and take the little ones on small adventures. To give you some ideas we have collected ten activities that you can do with kids in Santiago:
GoKarts in Las Condes
Let out the hidden racing car talent within you and your host kids. An afternoon on the go-cart track is in any case an unforgettable experience.
The Santiago Library
It holds over 300,000 books and a massive collection of movies, music and other treasures. For the little ones up until the age of eight, there are separate rooms to play, read and learn in.
The animal farm Granjaventura
All children love the farm. Since these are a little rare in the metropolis of Santiago, it makes even more sense to visit this little farm. Located in the district of La Reina on the foothills of the Andes, you will find all sorts of animals, like horses, cows, donkeys, alpacas, goats and even rabbits, ducks and ostriches.
The Buin Zoo
More than 100 different animal species from Chile and around this world call this place their home. You cannot only spend your time watching them but also learn a lot more about Chile by visiting the different shows that offered throughout the day.
The planetarium
Close to the University of Santiago, you can take the little ones on a trip to space. Here, constructed and designed a lot of love to detail, children can learn everything about astronomy and the formation of the universe.
Interactive Museum Mirador (MIM)
For the curious children, that are eager for more knowledge, this museum offers a great experience with its interactive application to discover everything from biology to physics, art, history, robots and even a 3D-cinema. There is something for everyone in this place.
Biking
Children need fresh air. Sometimes this can be a little difficult to achieve in a big city, but the many green parks throughout Santiago, offer a lot of space to go on a safe bike ride around the bike paths of the park. If you do not have your own bikes, you can often rent some at different rental places.
Fantasilandia
The biggest amusement in Chile makes children's hearts skip a beat. Located in the big city park Parque O`Higgins, it offers 34 different attractions that make for an unforgettable experience.
Go on a boat-ride
Some of the parks and recreational areas throughout the city have small lakes or ponds on which you can go on a little boat ride. In the park Quinta Normal for example, you can rent a rowboat, spend a little time on the lake, and have a little picnic in the park afterwards.
Take a gondola-ride up to Cerro San Cristobal
For beautiful views on the city, the surrounding Andes and the Parque Metropolitana, you can take the kids on a gondola-ride up to the top of Cerro San Cristobal. This attraction gets very busy on the weekends, so maybe plan a trip for a weekday. In any case, the children will love it and be so excited to be in a real gondola looking down on their city.
If you are not an Au Pair in Chile yet, but you would like to become one, make sure to check out our program info here.